New Mission in life: Glow the F up
MOODY BABE COLLECTION
Moody Babe Lashes are a whole mood adjustment. They do so much for not only your eyes but your confidence. Just like our moods change so do our style of lashes. We provide an array of mesmerizing  lashes for all eye shapes and lifestyles. From short, natural wispy to as long, fluffy and dramatic as you can get. You can change up your look from day to night on a whim without breaking the bank. Join the Moody Babe Gang today.

Save the drama for your lashes!
Shop Now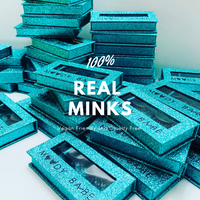 Why Choose Moody Babe Lashes?
Features of Moody Babe Lashes
* Affordable
*Stylish
*Sturdy
*Handcrafted
*100% REAL mink lashes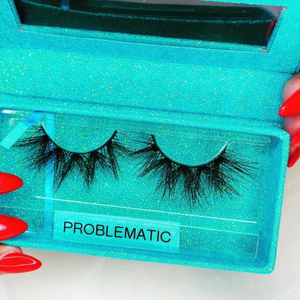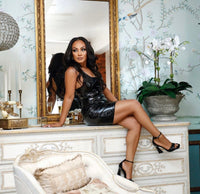 Our Story
Moody Babe Lashes was created by Tasia Nicole Hernandez in March 2020, during a pandemic. While being unemployed she finally had the time to focus on what she was really interested in-lashes. Her love of lashes goes way back. If you know than you know, once you start wearing lashes there's no going back.

Her love for the wispy style is what ultimately began our company. Constantly looking for the style she favored often lead her to settle for what she could find until she decided to help out other wispy lash lovers and glam girls get their 3D lash fix by founding Moody Babe Lashes. 
 She discovered that she enjoyed amplifying women's beauty and the time off from her job in the dental field which lead her to want the entrepreneurial life full time. As her company grew so did her dreams of making a big impact on the beauty industry with her passion for lashes with inspiring collections and  limited edition lash boxes people would actually want to keep and not throw away. 
She handpicked 100% mink lashes that are guaranteed to be latex free, hypoallergenic and cruelty free. Now we provide the finest mink lashes to our loyal Moody Babes while supporting those affected by domestic violence. So every time you purchase a pair of Karma minks 10% of all sales go to a battered women shelter. 
For Tasia confidence is everything.  She's all about girl power and uplifting her fellow queens. She just wants every women to know that they are beautiful, capable and strong. Her daily goal with her lash brand is to make you feel invincible whether you're a beginner or professional lash enthusiast. Lashes are your secret weapon, so be as bold as your eyelashes honey and never water down yourself to anyone's standards make them come up to yours baby!